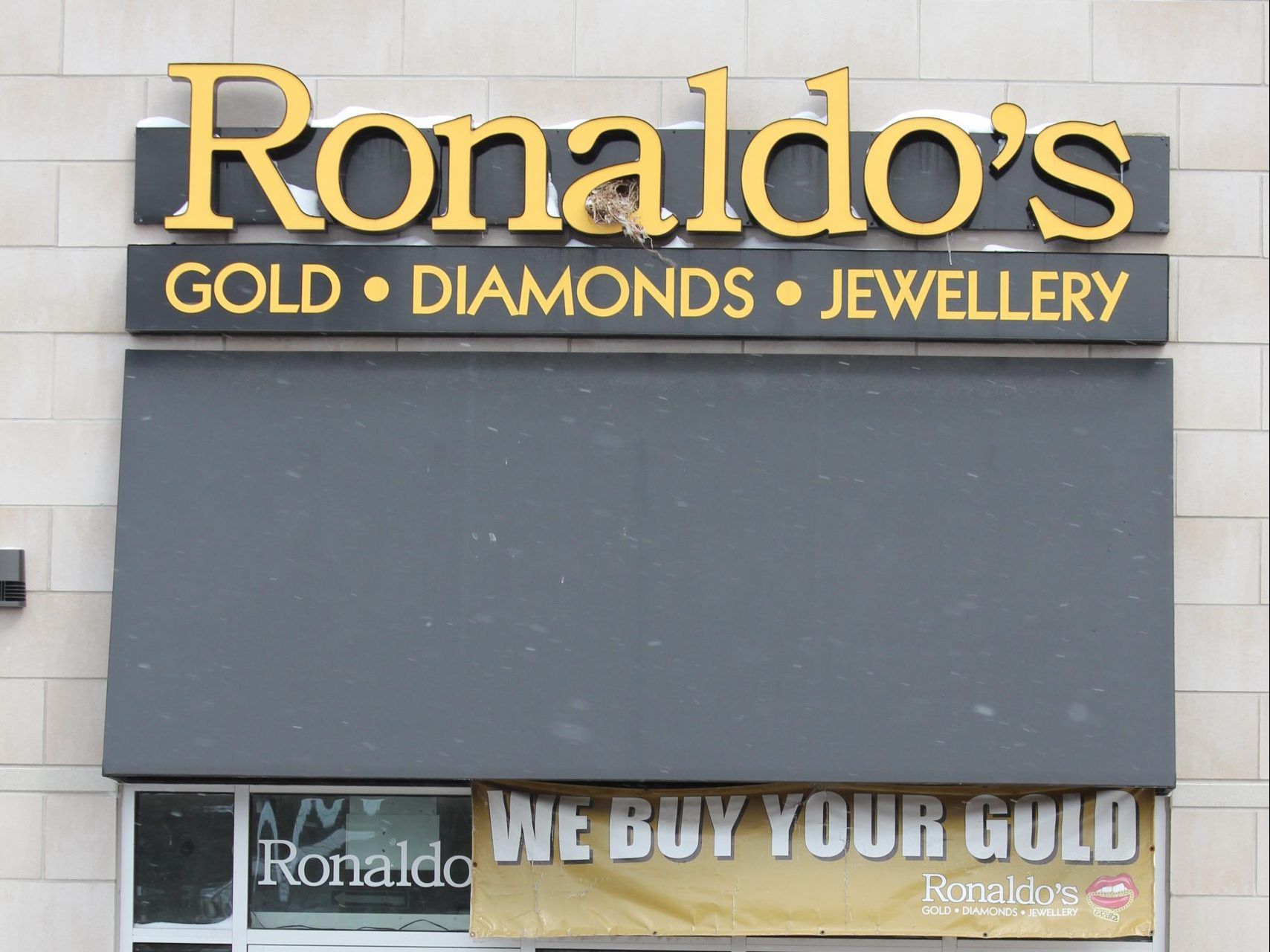 Jewelry store remains closed after robbery by armed suspects
Content of the article
A London firm specializing in high-end watches and dental jewelery remained closed on Monday, three days after an employee was injured in a brazen robbery with a gun.
Content of the article
Several suspects armed with firearms entered Ronaldo's Jewelry and Ronnie's Grillz at 275 Wharncliffe Rd. North, just north of Oxford Street, at around 5.40pm on Friday and demanded goods, London police said.
Content of the article
One of the suspects hit an employee with a gun, causing minor injuries, before taking off in a waiting vehicle which was later found abandoned outside London, police said, who did not not disclosed whether any goods had been taken.
Workers at a nearby business described seeing several police cars and an ambulance parked outside the jewelry store, where paramedics took a man on a stretcher.
"They took him out," the witness said, adding that he recognized the injured man as an employee of the jewelry store.
Content of the article
Investigators had made no arrests as of Monday and called anyone with information to contact police at 519-661-5670. A police spokesman said an update on the investigation would be provided on Tuesday.
On social media, Ronaldo's Jewelry advertises its gold and diamond-encrusted dental coverings, known as fronts or grills, and other bespoke pieces such as chains and bracelets.
The jeweler, normally open six days a week, was closed on Monday and the display cases were empty. Inside the small storefront, at least three security cameras were mounted on the walls. Calls to the company went unanswered.
The jeweler is located in a busy plaza that also houses a Starbucks, pizza place, vape store, dentist, and several other businesses.