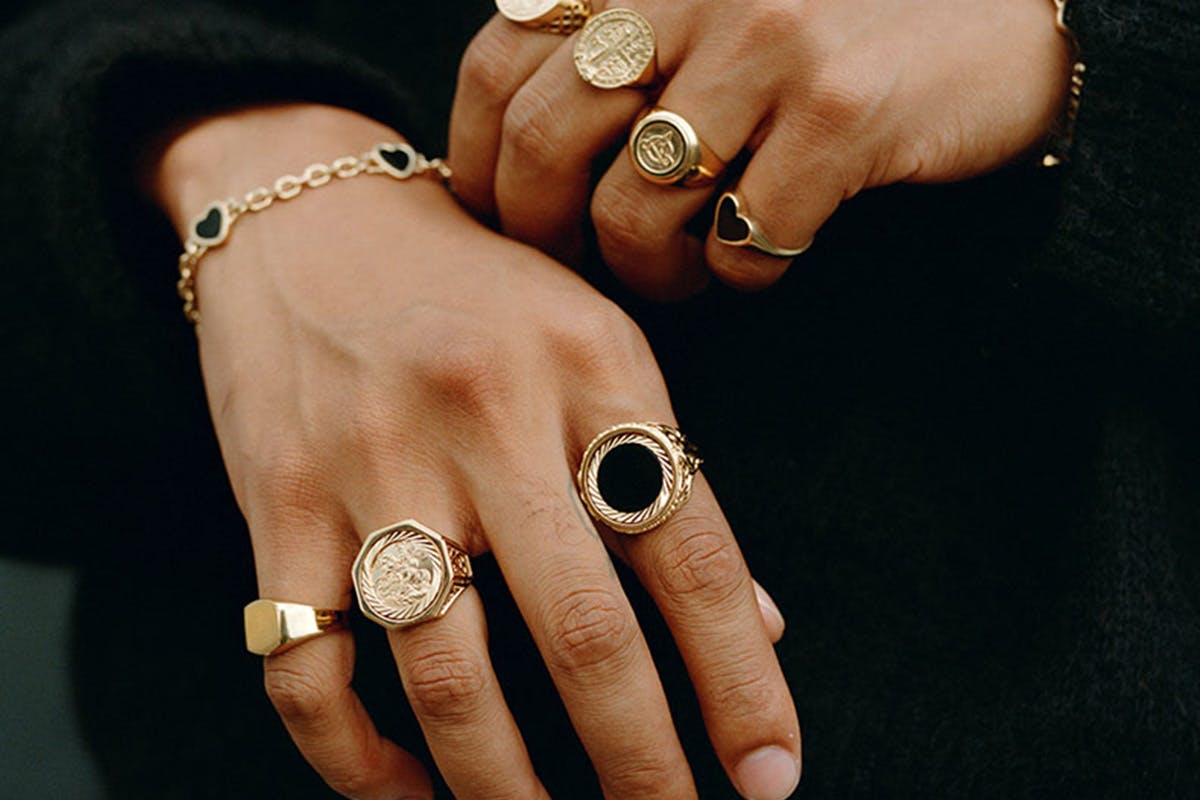 Chained & Able lays its foundations in luxury jewelry
Getting into the fashion industry, or any industry for that matter, is undoubtedly a daunting task. As you prepare to take the plunge, a whirlwind of uncertainty awaits your first mistakes – and what about the challenge of overcoming detractors within your social circles, or even worse, within yourself?
Whether they're overconfident or not, these are the anxieties that come with throwing the stabilizers down the road to build something your own. During his journey to create an independent jewelry brand steeped in luxury, these are moments Henry Goodfellow, founder of Chained and Able, knows all too well.
Like the guarded gates of luxury fashion, infiltrating a market synonymous with names like Tiffany & Co. and Cartier can seem impassable, and yet, budding jewelry designers are forging their way to such heights.
With costume jewelery removed from his brand's offering in the next stage of its evolution to luxury status, Henry unveils his vision for Chained & Able.
When did you first launch the brand and what was the thought process behind entering the field? Did you have previous experience?
I launched the brand at 16 in 2009, without any experience in the sector. At the time, I was an apprentice in civil and structural engineering, looking for a creative outlet – I had always had a fascination with jewelery which began around the age of five, born of visits to my grandmother, where I used to go to browse her collections.
How is the creation of a jewelry brand from scratch going?
I think the process of building from scratch for everyone is understandably daunting. Since the creation of the brand, until today, I have spent a lot of time in situations with impostor syndrome. That being said, the business has grown in 2 years, faster than I could have imagined.
Unexpected and rapid growth must come with its own set of unique challenges. What kind of challenges have you faced over the past decade (and some changes)?
Honestly, it was mental. There are always ups and downs, winning my first supplier, losing it, dealing with general supply chain issues, dealing with big box retailers, packing 180 boxes myself for an ASOS order in 24 hours, only to end up leaving the company with ASOS and cash management. In the end, it's worth it for the big moments like spending 10 years in business.
In overcoming some of these challenges, were there any key skills you needed to develop as the brand evolved?
By far, the biggest skill I learned was managing my mental health as the company grew. By overcoming all the ups and downs I mentioned, you naturally pick up many other skills along the way, even if you don't realize it.
Chained & Able's most recent development has seen you remove one of its foundations in costume jewelery – how did you decide to remove it from your offering?
When I first started making products, these parts were all I could afford to produce. While retail continued to grow to a point, that was where the revenue and growth was at the time. The choice to withdraw it completely from the offer came with time, but also with my maturation from designer to jeweller.
Now I want to design and manufacture products that reflect me as a jewelry designer and last the lifetime of my customers.
Did this decision change the direction of the brand, or was it always something you had planned/hoped for?
This direction was my dream when I started. I've always wanted to make sterling silver and solid gold made in the UK and Italy. It's part of my desire to be recognized as a jewelry designer.
Obviously, this is quite a big change for the company. How do you see this transition changing perceptions of the brand, if any?
I hope people will respect the direction I'm taking.
What's next for Chained & Able?
One of the main things I'm currently investigating is switching to using recycled sterling silver and gold, as another of my goals is to make the brand as sustainable as possible.